Website Project Checklist
Welcome!
In order to make sure your new website project goes smoothly, I created these forms and checklists for everything we're going to do.
If there are areas that don't apply to your particular website, that's okay we can always skip things or put them on a list for later updates or makeovers down the road.
At any time you feel a little overwhelmed or would rather communicate over the phone about something, I am completely available to you. See below For A Link To My Calendar
Let's dive in and get your new site live!
Chris Trezise
Your Team Leader
(865) 388-5995
chris@bsimedia.com
New Account Setup
Our first step is to collect and set up your New Client Accounts in our Brainstorm International, LLC Systems
New Website Project Collection
The next step is to collect information to be used to complete the new website. These are things related to your domain, third-party integrations, social media, etc that connect and pertain to your site's usability.
About Your Company
This survey will help us know more about you and who you work with. When we buidling your user-experience and site flow it will make it more efficient for visitors and for sharing your story.
The Style & Purpose Of Your Website
Style and purpose are all about generating an emotional connection with your visitors. We also want to make sure your website reflects your brand identity.
The Website Design Timeline
PROJECT LAUNCH
Collect Business Account Information
Collect Website Project Information
Collect Relevant Company/Client Information
Determine the Look and Feel For The Website
Setup Your Account & Invoice For The Whole Project
Depending On The Scope of Your Project, We Will Need To Collect between 25%-50% Deposit Of the Site Cost Up Front Unless Other Arrangements Have Been Made.
WEBSITE SETUP
Setup The Website Hosting Using A Temporary Domain or The Client's Domain
Design The Home Page With Input from The Client and Style Survey

We can either use client-provided art and content
or Use our own vast library of licensed art with content areas held by fake content
The client has the choice to use our art for the final site or substitute their own high-resolution art in places or throughout
WEBSITE DESIGN REVIEW
Review The Site Design With the Client
What Do We Need To Change, if Anything
Make Necessary Changes and Review a Second Time
Approval of Design
WEBSITE CONTINUED BUILD
Begin Building Internal Pages Using The Approved Concept as A Guide
The client Has 24/7 Access To Oversee the Development and Can Send Input Whenever They See Something That Needs Changed or Just A Quick Approval "Looks Great"
Once All The Pages Are Complete We Will Walkthrough The Whole Site with The Client
Make Necessary Changes and Substitutions on Each Page From Directives From The Client
Substitute Any Fake Content Areas For Client Content or Created Content
Make Sure All Third-Party Links, Embeds, and Widgets Are Added And Functioning Correctly
THE FINAL WALKTHROUGH
Schedule A Final Walkthrough Of the Whole Site Making Minor Changes Along the Way
Final Approval and Close Out of The Project
If We Are Using A Temporary Domain

We will access the client's domain registrar and change the DNS setting for the new hosting servers
Make a backup of the entire website and save offline
Upload the new site using the client's domain
Make sure all the pages and links are functioning correct after the conversion

Setup Monthly Hosting and Maintenance Plan For Ongoing Support
Collect the Balance of the Project Upon Final Approval.
Your website is complete. Now What?
There are many ways to market your website. Like a brick-and-mortar business, if you don't tell people about it and show them where it is, they won't know you exist. There are lots of ways to educate people on how to find you online.
TRADITIONAL PROMOTION
Word of Mouth (Tell people)
Add your web address to Print Pieces with a description of why they need to visit
Add something to your social media conversations to get people interested
Advertise your new website on Google, it's cheaper than you think
Send an email to your Circle of Influence telling them how excited you are to have your new website
Add something about your Website to tour email marketing campaigns
Have A QR Code created that provides a quick link to your site for business cards, cellphones, and other ways to share it
Update your listing with your new site information on the top 30-50 online directories and trade sites that give you free listing
Continue these routines as you offer new information on your website or related to your website. There are many articles on this site related to digital marketing, SEO, and website engagement. 
We also offer a subscription to a 52-week marketing action plan that provides something every week to grow your business, many utilizing the convenience, flexibility, and affordability of incorporating your website into the strategy.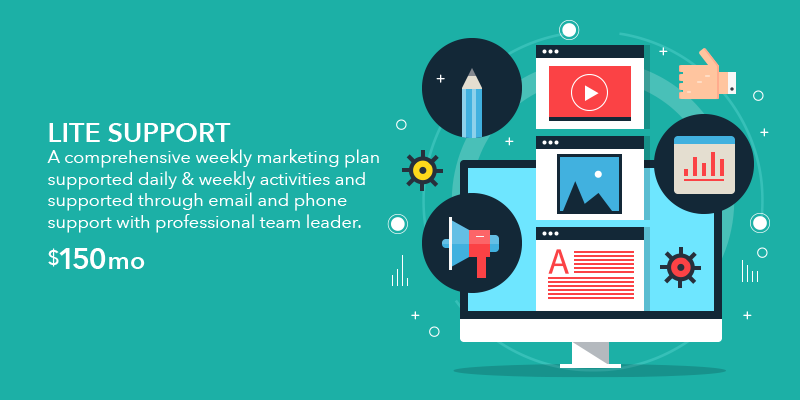 52-WEEK BUSINESS GROW PLAN [LITE SUPPORT]
The Business Grow System is a series of weekly action steps along with educational material, support tools, and brand-building exercises. The system will put you on a direct path to your business goals.
With LITE SUPPORT you'll also receive as part of your monthly plan:
Weekly email motivation and accountability reminders along with links to the weekly action plan and any notes associated with getting the most out of that week's plan and any updates to the system.
Monthly Website Performance Report
Monthly Keyword Trending Report
Monthly Content Subjects Report For Engaging With Your Growing Audience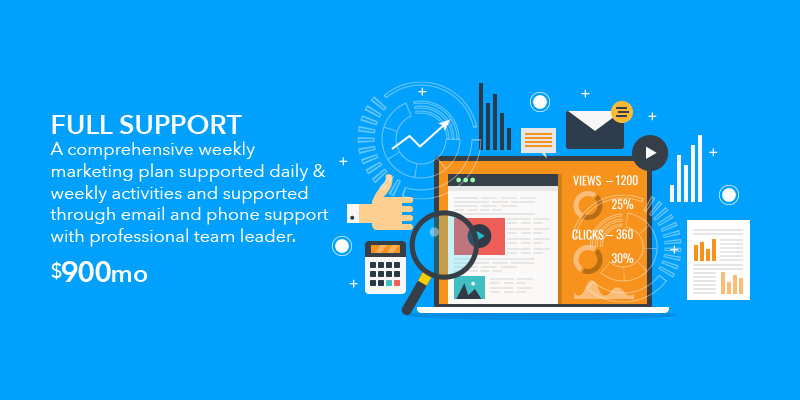 52-WEEK BUSINESS GROW PLAN [FULL SUPPORT]
The Business Grow System is a series of weekly action steps along with educational material, support tools, and brand-building exercises. The system will put you on a direct path to your business goals.
With FULL SUPPORT you'll receive everything from LITE SUPPORT PLUS:
Multiple weekly engagement opportunities to help you meet your weekly goals.
Help you define your target audience and development strategy
Guided discussion on the monthly website performance report
Guided discussion on monthly keyword trending report
Guided discussion on monthly content subjects report
Monthly mastermind call to go over objectives, goals, and successes
Email marketing support for monthly subscribers.
Email marketing support for lead capture
Monthly landing page design for problem-solving lead generation

BONUS SERVICES:

Content creation for weekly blog posts focused on keyword strategy
Custom brand design templates for various social channels (Facebook, Instagram, Linkedin)
Custom brand design pieces for supporting action plan activities