We believe it's better to grow together.
We are Brainstorm International. We support your journey with our tools, products, technical abilities, and marketing expertise. Our goal is to help you reach your goal in the most efficient way possible.
Subscribe to our monthly email newsletter and receive ideas for ways to grow your business, free stuff, and support for your business growth journey. We deliver it on the 15th of each month.

FREE KEYWORD ANALYSIS to equip you with vital data for your digital marketing strategy.
Subscribe To Our Marketing Action Plan
We want our relationship to be open and constructive. Our goal is to help you grow your business. We believe it's easier to grow together. Having a support system will multiply your efforts and give you an accountability partner, a technical team, and a mastermind group.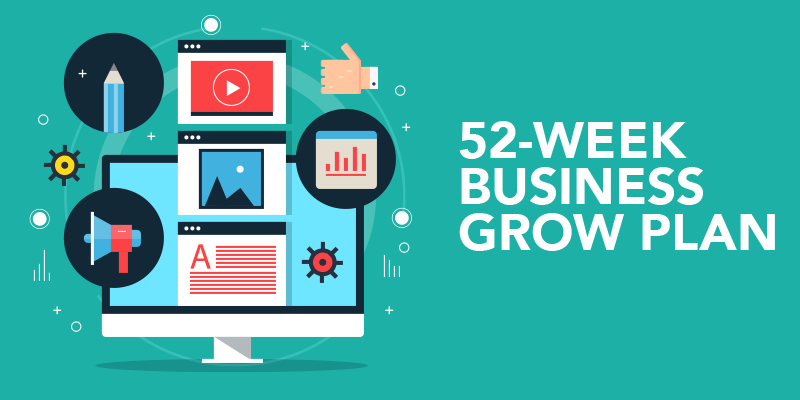 Digital Marketing Referral Programs

Thank You
This program is for anyone. As a way of saying, "Thank you" for a referral, we offer you $50 for anyone you introduce us to that purchases a subscription or product.

REFERRAL PARTNER (RP) PASS-THROUGH
We have two types of Referral Partners – The first is a pass-through Referral Partner. This type of partner passes the referral to us as an outside source for completing a bigger project or as an outsource for services the Referral Partner prefers to trust with us as part of their team.
The Referal Partner remains the main contact through all parts of the projects. Services are billed & managed through Brainstorm International, LLC. In essence, they are a Brainstorm client for those services.

REFERRAL PARTNER (RP) WHITE LABEL
The second types of Referral Partners – White Label Affiliate. This type of partner incorporates our services into their business offering. We act as a part of their team on calls and interactions with the client. The Affiliate determines whether we have direct contact with the client or a behind-the-scenes position.
This is the Affiliate's client alone.
Our Family of Supporting Websites
businessgrow.co
A 52-Week Marketing Action Plan For Small Business Owners
A Comprehensive weekly marketing plan supported by daily & weekly activities along with email and phone support with a professional team leader with over 30yrs experience in sales and marketing.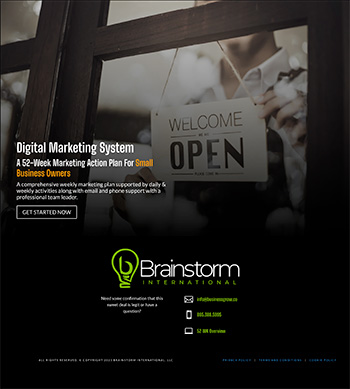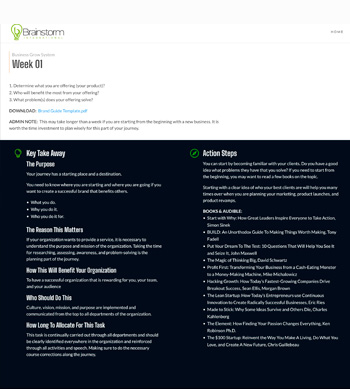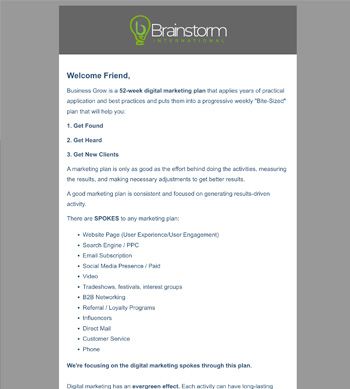 microcommunity.net
A marketing and community development system
Our group is focused on serving the needs of a particular audience [client or people group]. As contributors, each member uses their skills and knowledge to support the group and support each other through:
accountability
collaborative efforts
referrals
shared knowledge
shared resources
and more